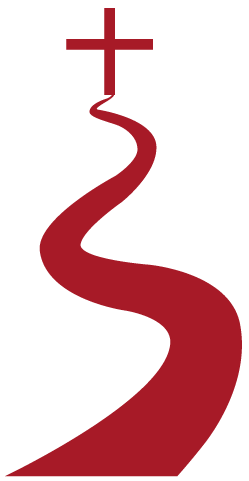 By 2025, we aim to raise the 'spiritual temperature' across the diocese. To help with this, in 2018, the diocesan Way of Life was launched - a menu of resources which set out the core elements of a living Christian faith, which everyone will be invited to live out in their own way.
Spiritual growth is always a gift from God, but we know from the witness of the Bible, the tradition of the church and the experience of the saints that it doesn't happen by accident.
For this reason, individual Christians and church groups have often adopted particular patterns for living their faith more deeply. These have often been known as Rules of life, however we prefer the term 'Way', for two reasons:-
Firstly, the Bible tells us that people who committed themselves to Jesus were first known as 'followers of the way' (e.g. Acts 22.4).
Secondly, the word 'rule' can sound a bit negative, so a 'Rule of Life' might suggest a one-size-fits-all 'spiritual straight-jacket', which is not what we intend.
A Way of Life can help us to be more intentional about our spiritual growth - we really want it to happen and will take steps to ensure that it does. It can also help us to be more accountable in living out our faith - it reminds us not to forget what is important and helps us to stay committed.
The Way of Life resources are designed as an essential guide for anyone leading a group through the Way of Life.
They may also be used by group members and individuals who want immediate access to some of the main theological background and ideas that run through the Way of Life.
The resources offered have be designed specifically for three key audiences; adults, young people and children - and more information on each resource can be found in this section.
Way of Life summary brochure