Exploring Soham's early history to inspire new generations and develop pride of place
Year 9 and 10 students from Soham Village College were invited to take part in an archeaology project at St Andrew's Church during July 2023.
Many of the students will be back with the team at St Andrew's for a 'Hands on Heritage Skills' careers fair on Friday 6 October, where we will be joined in the churchyard by specialists in lime pointing, stonemasonry, and historic timber. 24 students from Soham Village College will get the chance to have a go at each skill and find out more about how they are used in historic building restoration (including at St Andrew's) and the future career possibilities for heritage trades.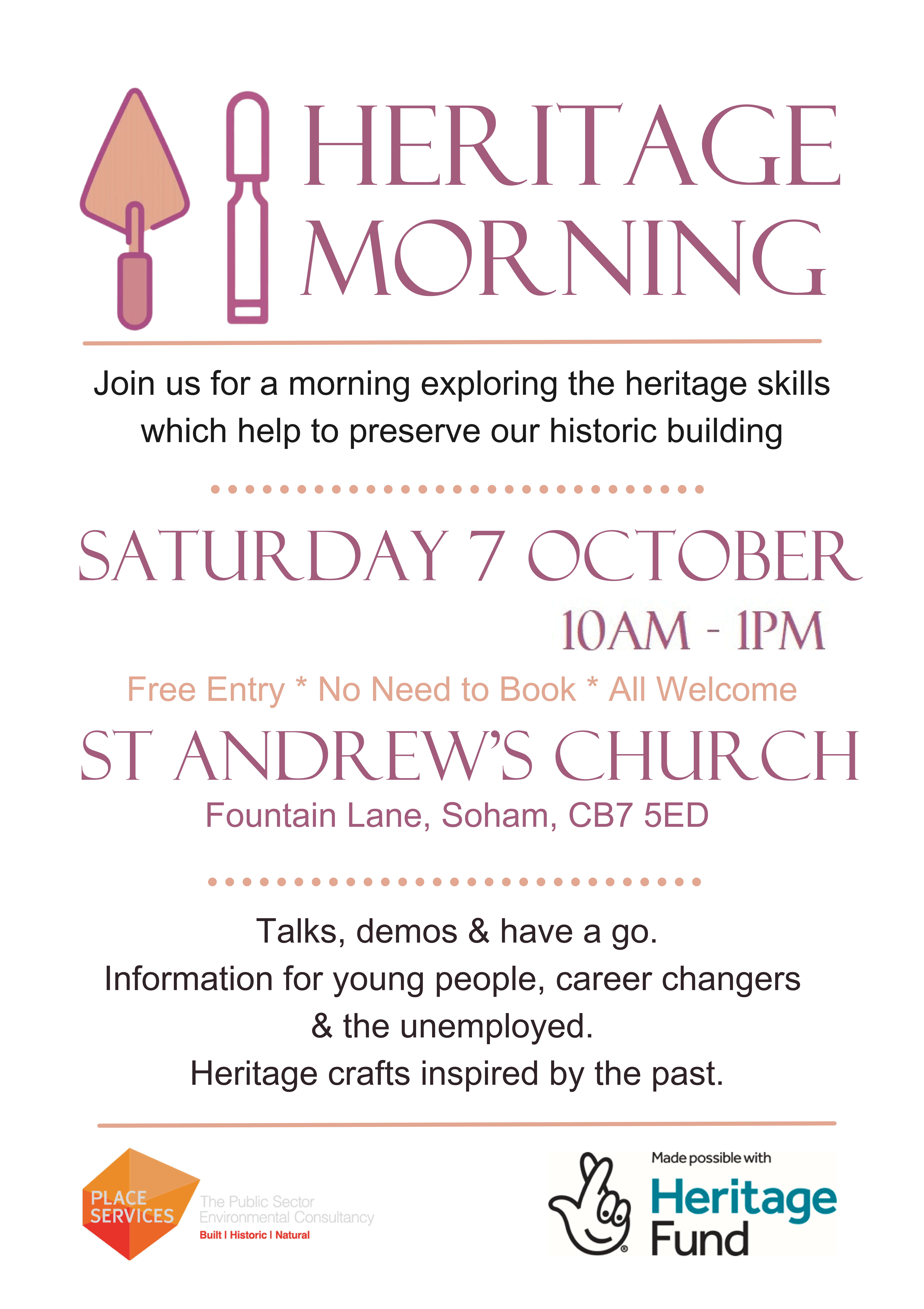 On Saturday 7 October from 10am- 1pm St Andrew's are running a public event, and dramatically expanding the number and type of heritage skills represented. We are also aiming to represent how these skills are also used by craftspeople, makers, artists, conservators and more. Again we'll have stalls, demos, activities and information. We also hope to have representation from other interested parties like SPAB and our local Soham heritage societies. All are welcome to attend and there is no need to book.