A new Warden of LLMs (Warden of Readers), Cathy Watts, was welcomed at the Annual Gathering of LLMs on Saturday 13 May 2023.
Cathy's role provides important links between the Bishop, Mission and Ministry team and LLMs. It will promote the work and profile of LLMs throughout the diocese. The role includes encouraging good, shared ministry with clergy and working with CRC keeping updated on requirements for training and other national initiatives.
The Warden of LLMs role sits within the Mission and Ministry team and specifically within the lay leadership development team. Cathy will work alongside the deputy director of mission and ministry, the director of lay ministry, the chair of the LLM Oversight Committee (Board of Readers) and the sub wardens in order to support, empower and encourage our LLMs.
The diocese continues to encourage and support licensed lay ministry as one of our recognised Ministry pathways. As we seek to develop this, we want to ensure that all LLMs continue to be supported in their various roles beyond initial training. We want to ensure that training is accessible to all those who have a discerned vocation. As we seek to reflect a mixed ecology of ministry pathways for a mixed ecology of church, we need to find new ways of working.
Cathy plans to work closely and meet regularly with the sub-wardens to ensure we know and care for our LLMs and give the relevant help and support where needed. She will also work with the LLM Oversight Committee (Board of Readers) to ensure that the annual review is useful for the individual LLM, and to develop supervision training for incumbents.
Cathy trained as a primary school RE teacher at Whitelands College (now part of Roehampton), teaching a range of ages, from Nursery to Year 6, and was Head of Pre-Prep and Deputy Head of a Prep school in Hertfordshire, as well as serving as ISI inspector. Cathy is also a Foundation Governor at the local church school and has special responsibility for SIAMS. After being licensed as an LLM in Sept 2004 at St Albans Abbey, more recently she has enjoyed in her role as the LLM selection office at the Diocese of Ely.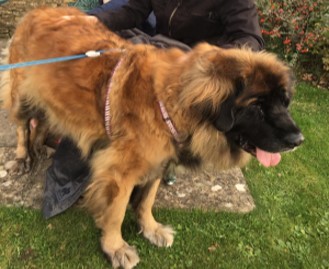 Married to a church warden, with an elderly Leonberger called Freya, Cathy enjoys being creative! Having recently made some ecclesiastical vestments, a purple chasuble and dalmatic for church and a splendid blue and gold cope for the Rural Dean, you will find her glued to the Great British Sewing Bee! She loves patchwork and quilting, and creating a blue and pink cottage garden, but definitely no yellow flowers in her garden - she's not a fan! Cathy is also a fan of the Great British Bake Off, loves to bake and will be baking her daughter's wedding cake in July.
Cathy says she is most looking forward to "meeting as many LLMs as possible and hearing their stories, working with Peter Leech and Julie Norris and the lay vocations team, promoting the Explorers evenings, and hearing about people's call and how God is at work in people's lives, local churches and in local communities."