Petertide Ordinations 2021, Ely Cathedral
Please find below an Ember Prayer Booklet for those being Ordained Priest (3rd July) and Deacon (4th July) at Ely Cathedral. We are also pleased to introduce you in more detail to our new Deacons.
Ember Prayer Booklet
Please find below a link to the Ember Prayer Booklet, praying for those being Ordained Priest on Saturday 3rd July and those being Ordained Deacon on the 4th July. The Ember Prayer booklet also lists where our new Priests and Deacons will serve within the Diocese of Ely.
Welcoming our new Deacons
Below we are pleased to provide a short introduction to our new deacons, who will be Ordained by the Bishop of Ely at Ely Cathedral on Sunday 4th July at 10.30am.
Stephen Dove
Stephen has spent the last few years establishing an inclusive worshipping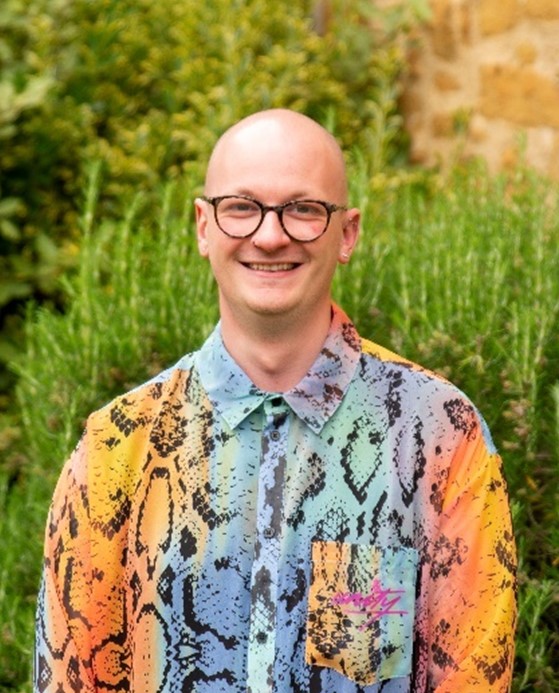 community on a new housing development in Ely alongside his ordination training at Ridley Hall in Cambridge. During his time at Ridley, Stephen enjoyed researching and writing in the field of Queer Theology and inclusive churches. He now takes up the post of Pioneer Curate in the Parish of Trumpington.
Prior to this Stephen studied Interior Design at university in Portsmouth where he enjoyed living by the sea. His perfect day off would involve coffee, pastry and a slow wander round an art museum. Stephen also enjoys growing his gin, record and tattoo collection while endlessly searching for the perfect dairy free cheese.
Juanita Hawthorne
Juanita Hawthorne was a Primary School teacher in the King's Lynn area for over 20 years.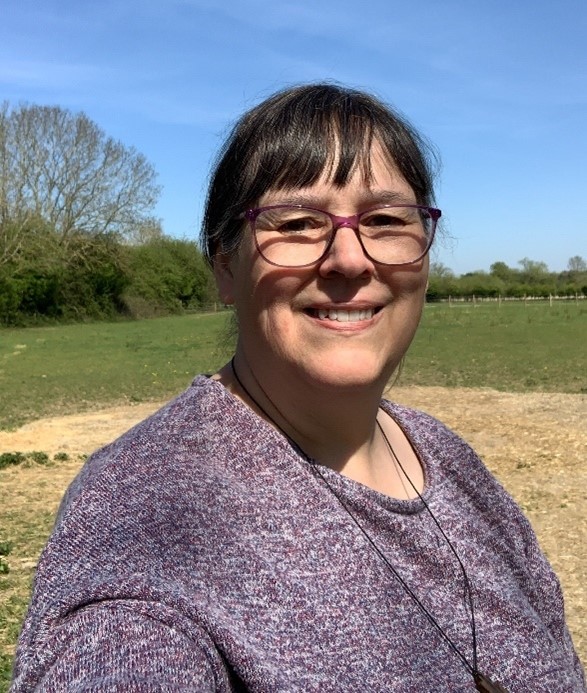 On the death of her husband, she retired from teaching and began to explore new avenues, including a long-felt urge to serve God in a more specific way. This has come to fruition in a call to Ordained Ministry in her home benefice of Grimshoe. In her spare time Juanita enjoys reading, walking, singing, acting, and sewing historically inspired clothing. She is also a willing slave to two demanding cats!
Rosie Hewitt
I grew up in Oxford, but I moved to Cambridge for university, and I've been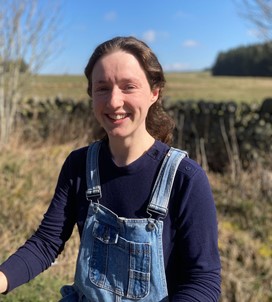 here ever since, more or less (apart from a wonderful year in Vancouver working at the Anglican Cathedral there). After university, I was an RE teacher for a few years, and then I became a school chaplain, before beginning my ordination training at Westcott House. I am married to Duncan, who is a mathematician, and we have a little boy, Robin, who turns two in July. I love music: my husband and I met singing in a choir, and we both play instruments - perhaps I should say we *all* play instruments, as Robin is becoming a dab hand at the old tambourine! - so there's quite a lot of home music-making... And I also love being outdoors: we all go for lots of walks and cycle-rides around Cambridge, and, when we can, we escape to the Scottish hills on holiday.
Ruth Holmes
I am moving to Ely in July to be curate in the Ely Team. I have just completed an MTh in Applied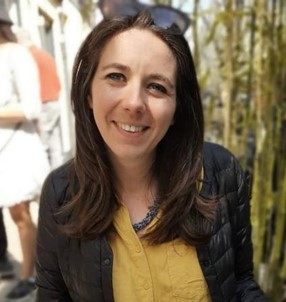 Theology at the University of Oxford and have enjoyed thinking through how what we believe shapes our lives and our church practice. Before training for ordination, I spent a number of years working for the NHS, most recently co-ordinating research based at Addenbrookes Hospital in Cambridge. I grew up in Lincolnshire and then spent nine years studying and working in Cambridge, so am looking forward to returning to the East of England to embark on curacy having spent the last three year in Oxford.
Diane Kutar
I am married to Philip and have an 11 year old son called Christian. I came to faith almost 40 years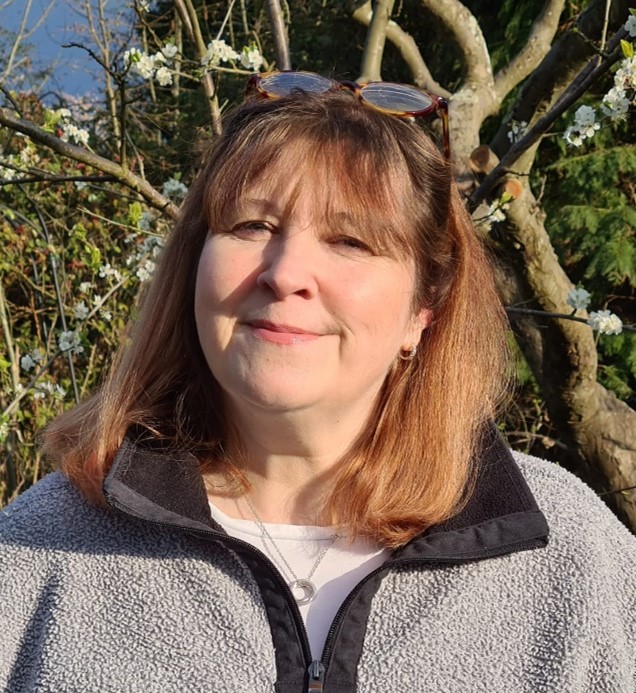 and I am a member of the Northumbria Community. I have worked for a major bank ultimately as a commercial lending manager, leaving to become a teacher, and then to work in my sending church running their buildings and latterly as the parish administrator. I think all my previous employment has served to allow me to accumulate transferable skills for parish life whilst taking seriously Henri Nouwen's call for downward mobility! In my spare time I am an avid Formula 1 fan (hoping one day they will move the races to a Saturday instead of a Sunday!), love to knit and cross stitch and I play the cello (badly!). We love family film nights, and cooking and baking together. Christian and I are particularly passionate about Lego.
Marie Lucchetta-Redmond
Marie was brought up a Roman Catholic in France and became an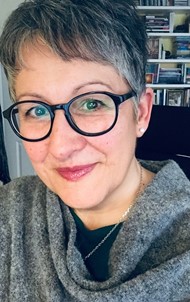 Anglican when she came to live in Britain 25 years ago. Her initial ministry was in music, but it developed to Authorized Lay Ministry, as a worship leader, Licensed Lay Ministry, as a Reader in the Parish of the Ascension in Cambridge for several years, and now Ordained Ministry. Marie is married to Eamonn and has two grown-up children, Louis, a contemporary music composer living in Germany, and Lucie, a primary school teacher living just outside Cambridge. Marie is half-French, half-Italian, and is passionate about languages. She taught herself English when she was eight years old and always encouraged her children to learn several languages, as it is through language that we can better understand each other, our cultures, our ideas and our aspirations.
William Lyon Tupman
I originally come from Malton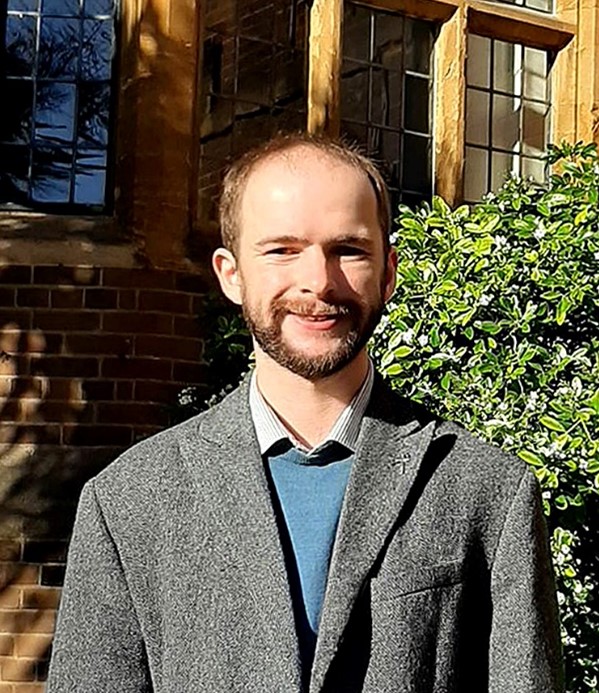 in North Yorkshire – although somehow I've never had a Yorkshire accent, even if I unconvincingly try to imitate one!
I studied theology at Girton College Cambridge and King's College London, where I specialised in Christian theology and Biblical studies. My dissertation at King's examined ecumenism between the Anglican and Roman Catholic Churches.
After spending a year as a Pastoral Assistant in London, I received my formation and training for ordination at Westcott House, Cambridge, where I have written a further dissertation examining foster care, adoption, and the Church.
I have many hobbies and interests, including running, art, photography, chess, and music. I'm also a keen supporter of Brighton & Hove Albion Football Club!
Ceri Payne
I'm married to Mike, Professor of Computational Physics in the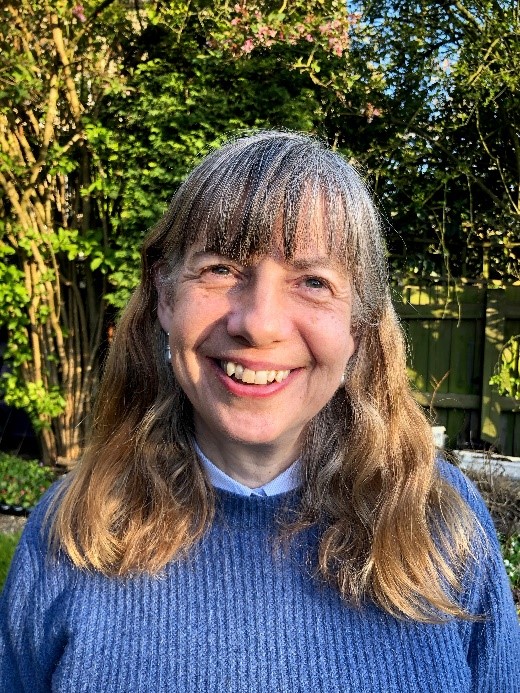 University of Cambridge and a fellow at Pembroke College, and we have four grown-up children and a son-in-law.
I originally came to Cambridge from a little village in East Yorkshire to study law at Girton College. I was a barrister in London for over 30 years practising under my maiden name of Ceri Bryant, for the last seven of those in silk (as a QC - Queen's Counsel). I loved working in company law, advising and appearing in court on any kind of company restructuring requiring the court's approval. But I was also always excited when making the case for trusting in Jesus.
I'm training at Ridley Hall and an undergraduate at Magdalene College, and being part of the Magdalene College team that reached this year's finals of University Challenge has been enormous fun.
Sam Perez
I was born and raised in Spain where I read my first degree on English Philology.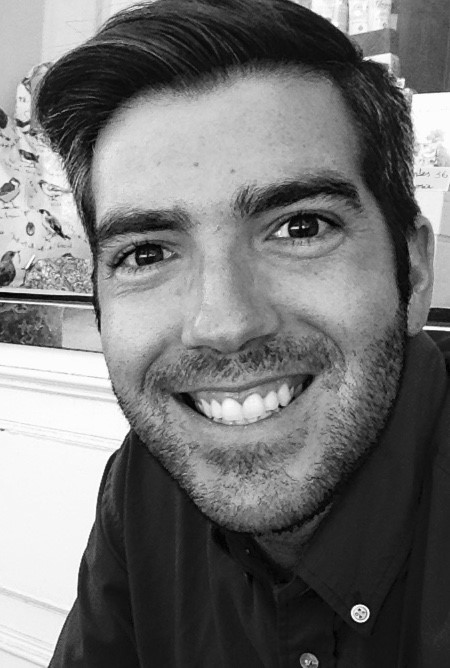 Years later I also became a US citizen, so our family of 5 are Spanish-American with a very funny accent in English. During my second pilgrimage on the Way of St James, I asked God if he was calling me to ordained ministry. My discernment led me to find no apparent answer from God; only silence. While the silence continued, my passion and desire to serve God wholeheartedly was increasing. This question brought me to become a missionary in southern Spain for about 9 years, where I was the director of the team in charge of reaching the 88,000 students, and to engage in numerous ecclesiastical events both in my local church as well as in wider circles. When I'm not cooking Andalusian food, I like watching sheep dog trials or Netflix, listening to the radio or reading. I also like running.
Alexandra Podd
I grew up in Chelmsford, and am coming to the Diocese of Ely from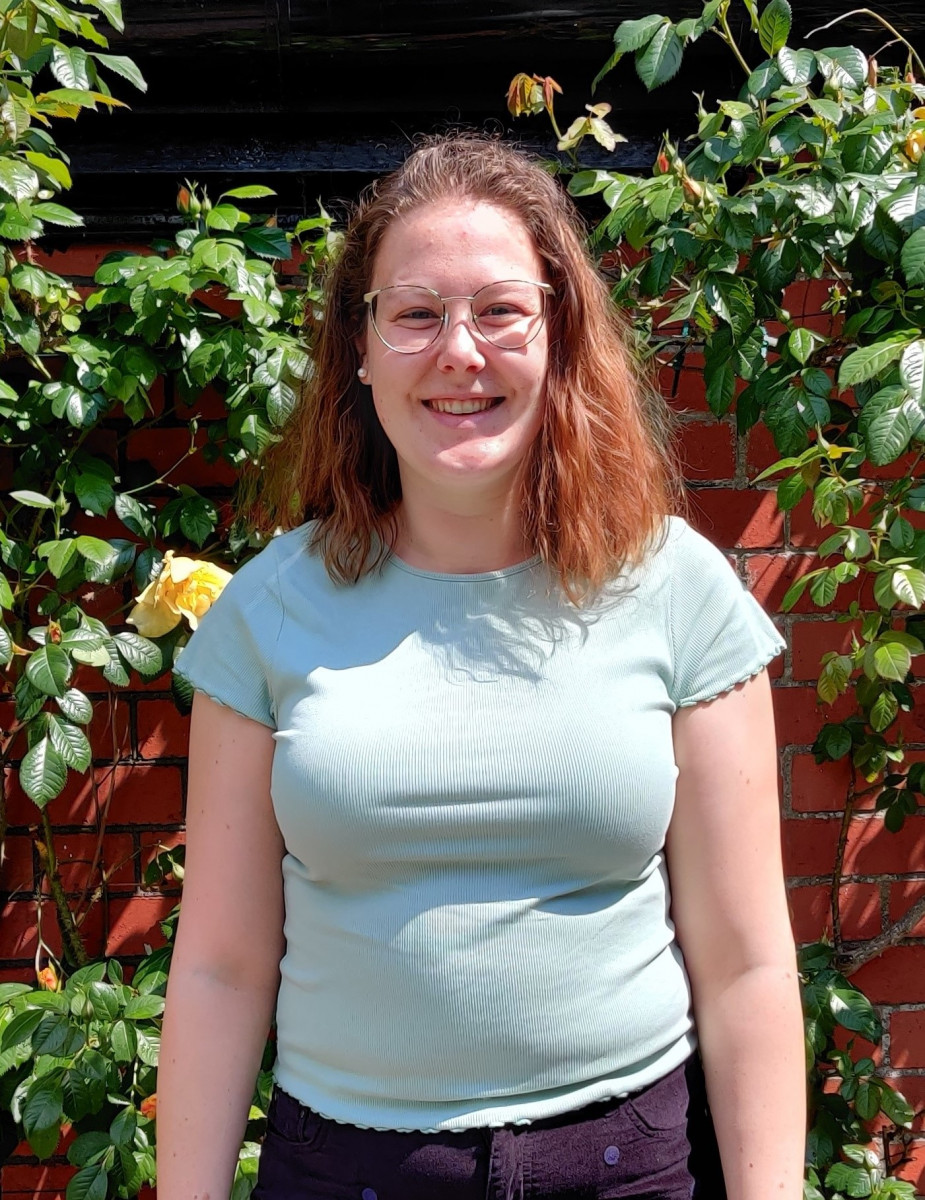 Trinity College in Bristol where I've completed my training. During my training I've been particularly interested in the Old Testament, and had a whale of a time writing on whether the book of Jonah was meant to be funny!
The day I arrived in Bristol to train for ordination I swore that I would never join the ladies rugby team I saw playing, but a term and a half later I was determined to stop the nagging from my friends and I just gave it a go. It turned out that there is one sport I can say I enjoy playing! Discovering a love of rugby has been such a blessing, and I plan to join a local team in Peterborough.
Before training, I studied Geography in Birmingham and fell in love with the city, regularly returning to visit friends and re-explore the many canals and rivers I studied whilst there. If I'm not visiting friends in Birmingham, I am likely to spend my day off exploring nearby cities on the train or enjoying a really good television show!
Jon Sanders
Jon grew up in Watford and moved to Cambridge in 2011 to read English. Before training for ordained ministry at Westcott House, he worked in various administrative roles in the University and studied for an MPhil in Theology. He is married and has one daughter.
Sue Squires-Dutton
I live with my husband in a village near Wisbech.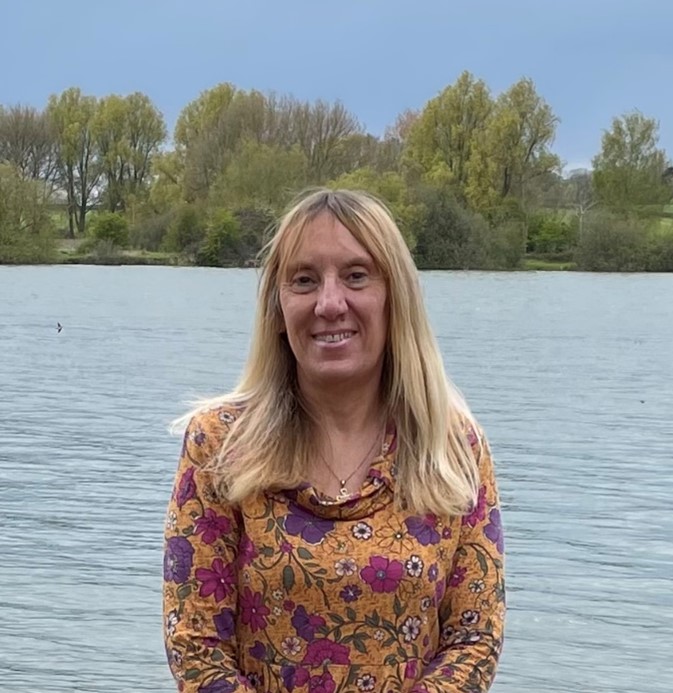 I was brought up in south-east London and after my A Levels, I went to college in Norfolk to study horticulture and became a gardener until my son was born. When he started school, I became a Teaching Assistant there and spent nearly 20 years in that role in 3 different schools in Oxfordshire. I came to church late in life, although I have had faith from an early age. I am now employed by Ely Diocese as a family worker for the Changing Market Towns mission. I worship at St Augustine's church in Wisbech which is also my training church. In February 2019 whilst in Jerusalem on a Diocesan pilgrimage to the Holy Land my incumbent asked me if I would consider going for local contextual ordained ministry. So that began my journey!
Jill Stimpson
I was born and raised in a small village in Leicestershire.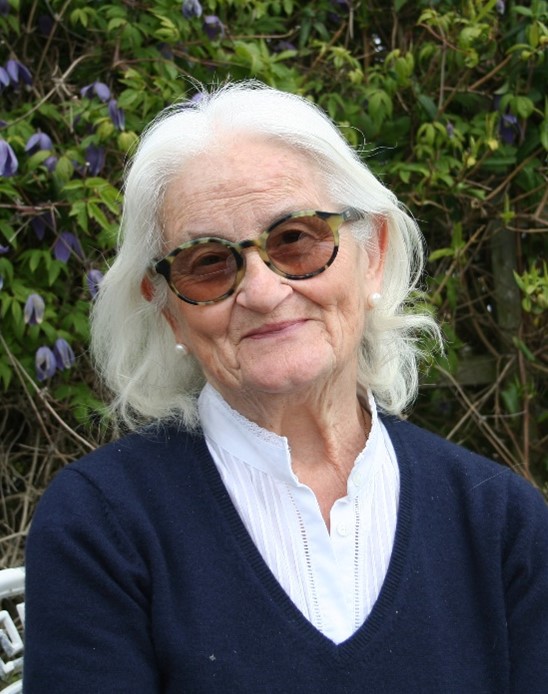 Our Lord Jesus Christ has been part of my life since a young age. I was encouraged to get to know Jesus by my late Godmother, a Methodist lay preacher and my Christian mother. I attended the local Sunday School and became a member of the Church choir. After leaving school at the age of 15, I worked in the retail trade all my working life.
I am married to John and we have two adult children, Tom and Lucy and two granddaughters, Emily and Grace.
As well as worshipping regularly in my village parish church, in the 1970's I was elected to the PCC and served as secretary and more recently as chairperson during the current interregnum.
During the 1980's/90's I served as a foundation governor at the local C of E Primary School and later conducted 'Collective Worship' at the same school. I also served as a branch leader and deanery leader in the Mothers' Union.
It was during this time I felt that God had plans for me. I was selected to train for Reader ministry in 1998 and was admitted and licenced to two parishes in 2001. Following a transforming pilgrimage to the Holy Land in 2019 together with encouragement from my ministerial colleagues, I realised that God was calling me to be ordained. With the support of my family I attended a Diocesan Vocations Course at the beginning of 2020 followed by going through a discernment process with my DDO. I attended a national TODP in March 2021 and was recommended for training to be ordained.
At the age of 80 my journey to ordination has been a long one, but always with the sense that God was calling me at the right time, I am blessed with good health and a robust sense of service to God, church and community.
I hope my curacy will enable me to be a presence in community to make God's kingdom known and to take Christ's example of love and care to those in need inclusively.
Chris Westgarth
Chris lives in Comberton and in a former life has been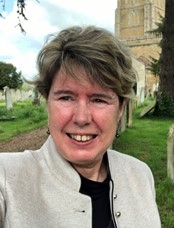 a charity worker and school inspector. She doesn't run, camp, knit, bake cakes or flower arrange but she's passionate about rural life and ministry. Chris works part time as the administrator for Papworth Team Ministry. Her faith is central to her being and she loves sharing it in relevant and down to earth ways. In her spare time she loves walking her 4 legged family member, Bertie – a gorgeous Golden Retriever. Together they love to go walking, foraging and taking photos. Chris loves gardening, rugby, Scottish music, whittling, biltong, koeksisters, haggis and a wee dram of whisky, but probably not altogether!. She also enjoys driving her 1952 Morris Minor, who is affectionately named Duncan and cycling. After ordination, Chris will serve her curacy at St Mary's, Comberton.
Edward Westrip
I am married to Joanne and we have three adult children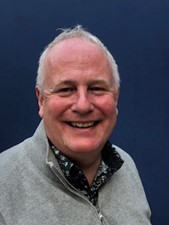 Saskia, Christian and Theo all born in Cambridge. We met in Billericay in Essex where we both grew up. I am an accountant and Joanne teaches English. I am also treasurer of the Cambridgeshire Fencing Club.
My journey to ordained ministry began when sitting in St James' in Cambridge I felt that Jesus was telling me that, at least for myself, I was on the wrong side of the altar. This led to training at the Eastern Region Ministry Course where I have really appreciated studying with the richly diverse and lovely people God has called to ordained and lay ministry. I am very grateful for the love and support I have received at St James. It has been really exciting as God has moulded and prepared me for the next chapter in serving him in The Good Shepherd.