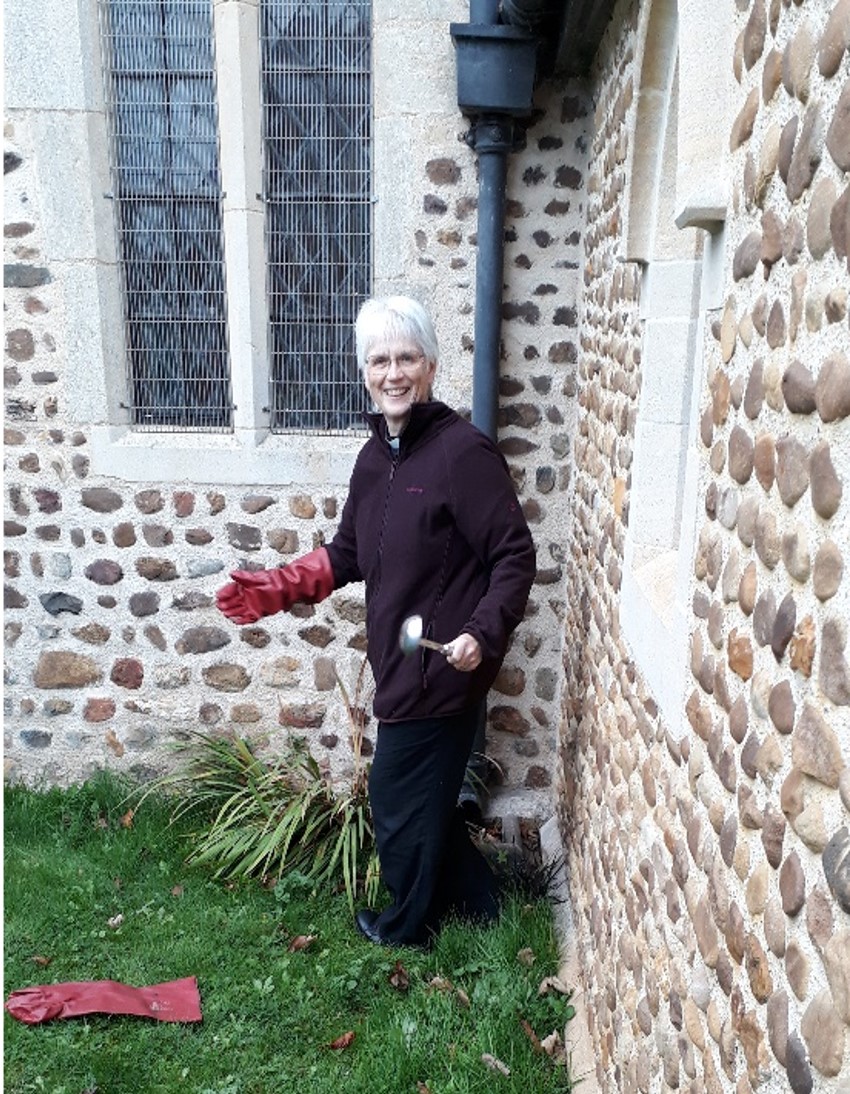 As we head towards the festive season, this might not be one of the most glamorous events that catches your eye, but it could be one of the most important.
National Maintenance Week reminds anyone who cares for a property - regardless of its age, type or purpose - of the straightforward steps they can take to protect their building from winter weather.
Organised by SPAB (The Society for the Protection of Ancient Buildings), the UK's oldest conservation charity, the week includes a wide range of free online events and practical advice, including some tailored specifically to church buildings.
The event ends with National Gutters Day (Friday 27 November), a light-hearted reminder to look out for cracks, breakages, blockages and to take action.
Free Online Talks - Register your place in advance
Maintenance for Faith Buildings
Pre-recorded online lecture available 20 - 27 November 2020 - https://www.spab.org.uk/whats-on/lectures/maintenance-faith-buildings
Maintenance Matters! An Introduction to Caring for Your Old Building
24 November 2020, 14:30 - 15:30 - https://www.spab.org.uk/whats-on/lectures/maintenance-matters
Regular maintenance can help you spot a small problem before it becomes a larger, more costly one. Damp is the most common cause of damage affecting buildings of all ages and dry walls are better insulators than ones that are wet.
We know that maintenance has been particularly challenging this year with the closure of buildings leading to poor ventilation and a collection of bird and bat debris in some. The loss of fundraising and availability of grants has also had an impact.
This week we ask you to do what you can and what is safe.
Clearing gutters and checking your roof's condition once a year are simple ways to help prevent rainwater damage. If practical maintenance isn't possible right now, perhaps due to lack of resources (people and money), this could be an opportunity to plan for the future and grow support. Could you set up a maintenance cooperative in your benefice or deanery?
Are there people in the wider community who could give just an hour every month, or a morning a year to help with key tasks? Do you have a regional SPAB group that could offer free advice and support (some might even be looking for projects to work on)?
Church Maintenance Awards
The National Churches Trust, one of the few grant-giving organisations that supports maintenance, will be starting National Maintenance Week with a celebration of the unsung local heroes who look after church buildings.
Winners of The Nayler Awards: for excellence in church maintenance 2020, will be announced at the Local Treasures ceremony on the 20th November. Prizes totalling £12,500 will be awarded to one winning church and two runners up. These awards are supported by The Pilgrim Trust.
The ceremony has been organised by the National Churches Trust in partnership with the Pilgrim Trust. It is free to join: https://www.nationalchurchestrust.org/news/local-treasures
For more details about National Maintenance Week visit: https://www.spab.org.uk/campaigning/national-maintenance-week
Follow on social media:
#NationalGuttersDay
#Maintenanceweek
Further Information