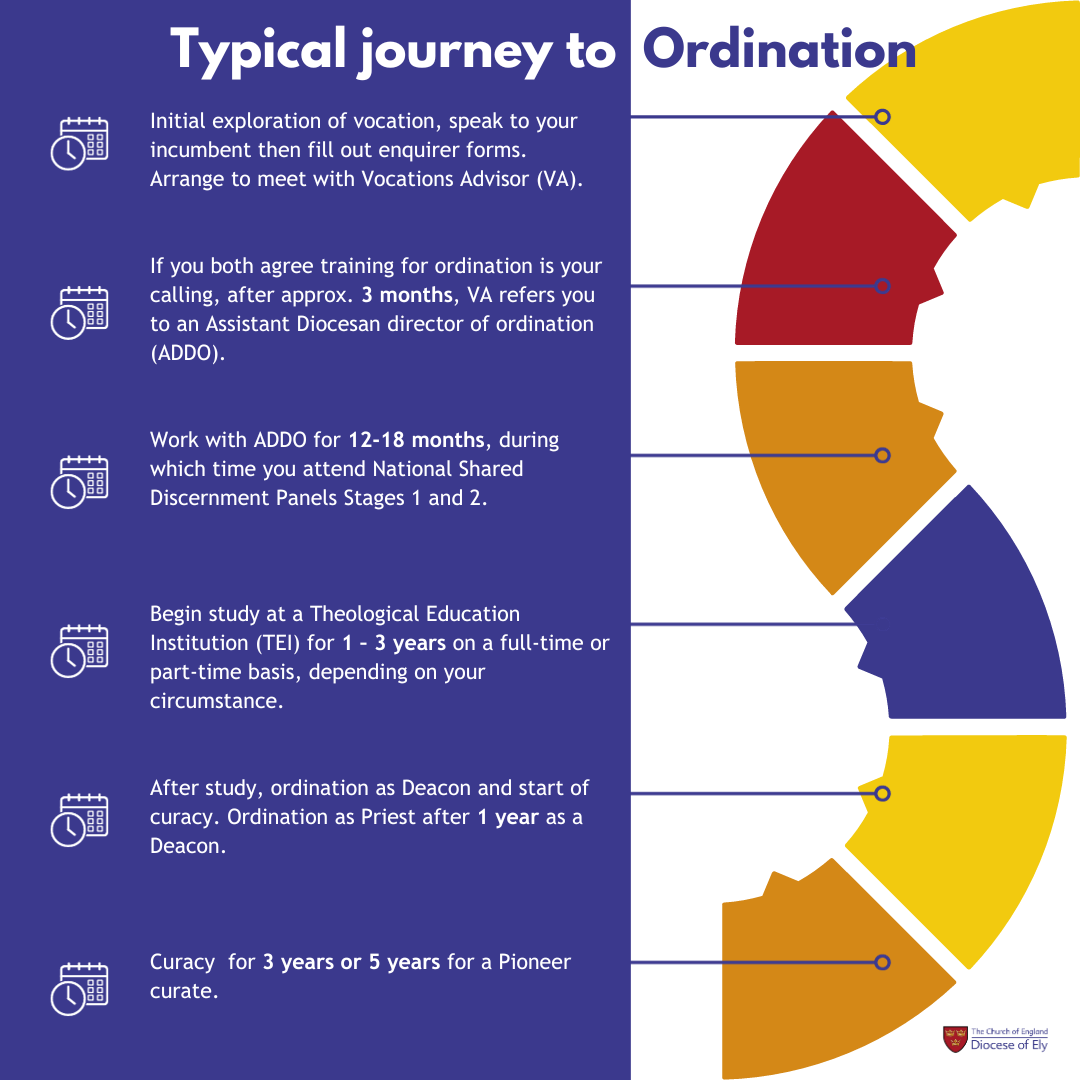 If you are heading towards an ordained pathway, after helping you develop clear articulation of why you feel that you are called by both God and the Church to that ministry, the VA (Vocations Adviser) will refer you to a DDO (Diocesan Director of Ordination). We have a growing team of DDOs who help candidates at that next stage of their journey.
You may be called to full-time or part-time ministry; stipendiary or self-supporting ministry; incumbent status or as an assistant; distinctive deacon or priest after a single deacon's year. There is a wide variety of ordained ministries and you can gain more of a flavour of these in the Your Church Role section of the website.
Working with the DDO
With the DDO you'll engage closely with the discernment qualities for Priests, or the discernment qualities for Distinctive Deacons. These qualities are laid out in the pages below.
Candidates normally work with a DDO for 12-18 months before attending a national discernment event. At this stage you will definitely get lots of reading and thinking to be doing, and quite a lot of writing, both written reflections and more forms!
If you are then selected, you will usually spend two or three years either in part-time or full-time theological training from the following September – the course you take will largely depend on your age and any prior theological training.